LUDWIG WITTGENSTEIN: THE TRACTATUS ODYSSEY
100 Years Tractatus Logico-Philosophicus
"The work is strictly philosophical and, at the same time, literary, but there is no babbling in it."
Ludwig Wittgenstein's path to his Tractatus Logico-Philosophicus can rightly be termed an odyssey. Both in the temporal and spatial sense, as well as Wittgenstein's intellectual development in the course of writing it, the Tractatus contains all the associations of an exciting, improbable journey.
1889        26 April    Born in Vienna, in the family villa in Neuwaldegg
1912         Cambridge Trinity College, as Undergraduate, meeting with Bertrand Russell
                   Visit to Frege in Jena
1914         August      Volunteers for service in the Austrian army
                  Arrival in Cracow, assigned to one of the Vistula ships "for the operation of a spotlight".
1915        August      Transfer to Sokal to artillery workshop train no. 1
1916        October    Officer training in Olomouc, meets Paul Engelmann
1917        January     Return to the front in Bukowina
1918        August      Completion of the Tractatus in Austria, during a home leave
                  November   Taken Prisoner of War in Italy, Cassino
1919        August      back to Vienna. Distributes his fortune to his siblings
                  September    Starts training for an elementary school teacher
1920-1926   Elementary school teacher in villages in Lower Austria
1921        November    Logical-Philosophical Treatise appears in the "Annals of Natural Philosophy"
1922        November    Tractatus Logico-Philosophicus is published in English-German version
A WITTGENSTEIN INITIATIVE PROJECT
Curated by Radmila Schweitzer
 All content is protected by copyright
© 2021 by Radmila Schweitzer, Wittgenstein Initiative, www.wittgenstein-initiative.com
Dominik Niebauer, GutWien, www.gut-wien.at
Co-operation Partners:
Trinity College, Cambridge
The Bodleian Libraries, University of Oxford
The University of Bergen
Forschungsinstitut Brenner-Archiv der Universität Innsbruck
Wittgenstein Foundation Skjolden
Austrian State Archive
Ludwig-Maximilians-Universität München
University of Iowa
Bundesgymnasium und Bundesrealgymnasium Wien 3 Kundmanngasse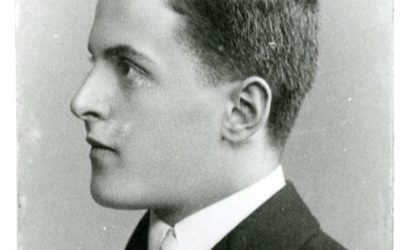 Wittgenstein moved to Manchester in May 1908, after three semesters studying mechanical engineering
read more