PROCEDURAL STATISTICS
COMPENSATION OF ASSET LOSSES AND IN REM RESTITUTION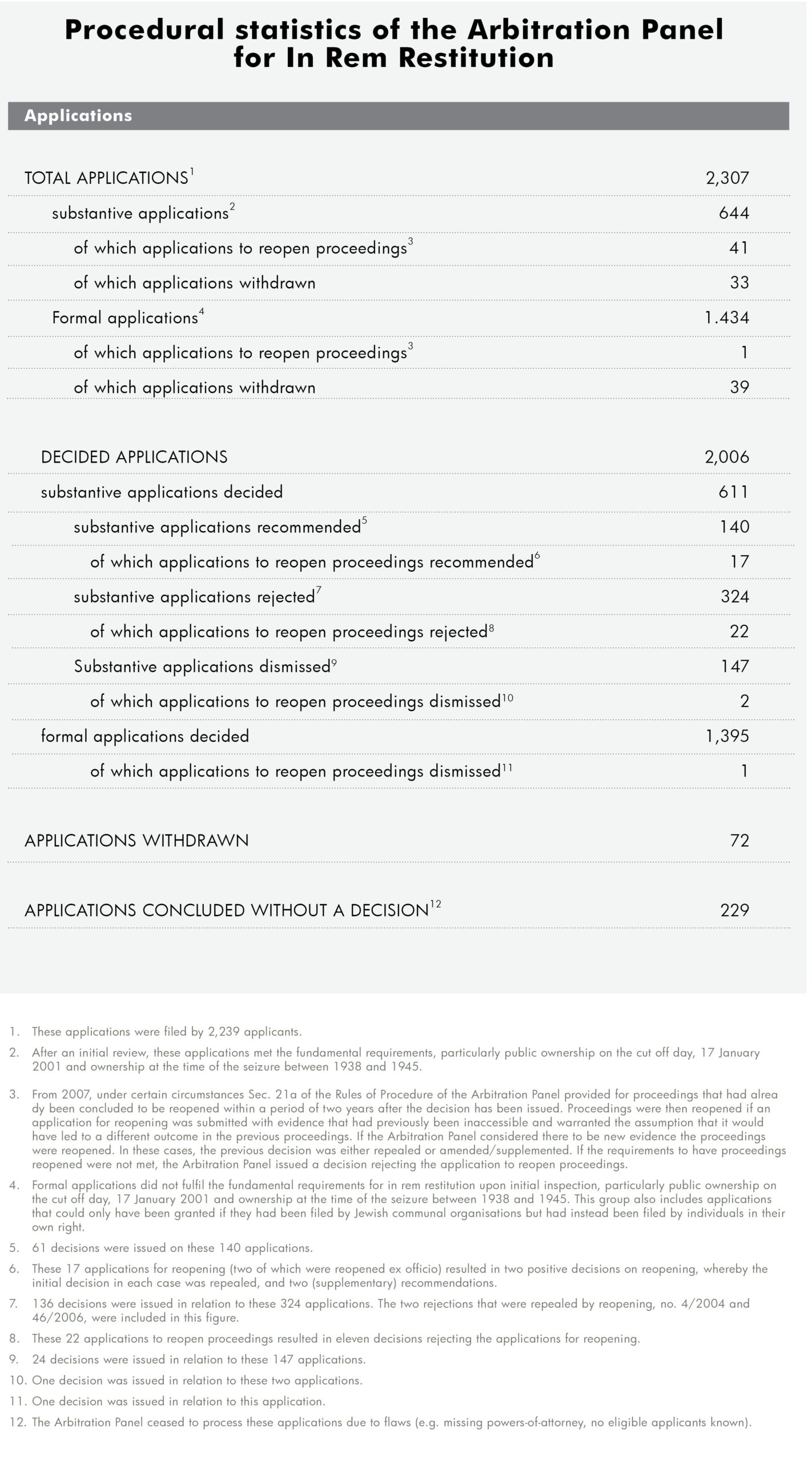 The General Settlement Fund received 20,702 applications for compensation of asset losses. They related to the asset losses incurred by 37,623 persons. Compensation was awarded for 18,155 applications; 2,547 applications did not meet the requirements for compensation. In total, about 25,000 individuals – applicants or their heirs – received a payment from the General Settlement Fund.
In addition, the General Settlement Fund received 2,307 applications for in rem restitution, 644 of which met the fundamental application requirements. 140 substantive applications for in rem restitution were granted.
The overall value of the properties that the Arbitration Panel recommended for restitution is approx. 48 million euros. Every one of its recommendations was implemented by the public owners.